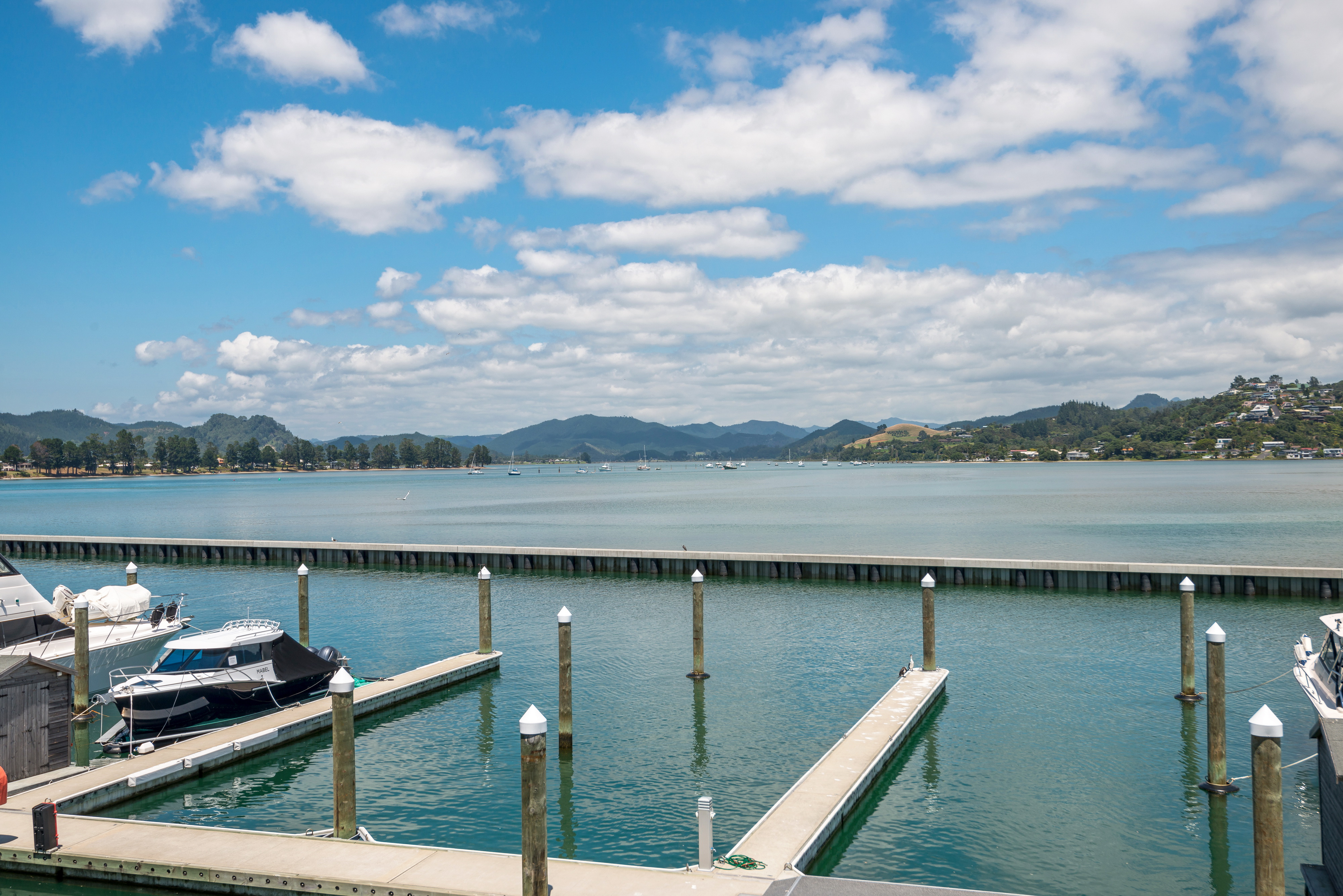 Situated at the base of Paku Hill, the marina is in
close proximity to the entrance of Tairua Harbour.
Marina Specifications
The Marina consists of a sheet pile retaining wall along the Marina boundaries enclosing an area of approximately 2.1ha, the outer wall is approximately 480m and the inner wall along the shoreline is approximately 370m.  The berth structures comprise of two floating Marina piers with associated finger jetties and gangways along the inner boundary and along the northern outer boundary and contain a mixture of berth sizes from 8m to 25m in length.
A rock-lined breakwater and associated walkway constructed on the south-western boundary adjacent to the entrance to the Marina alongside a fuel berth and sewerage pump-out facility. Power and water are supplied to the berths.  Car parking for you and visitors will be provided in parking areas on the Land.
19 x 8.4m berths
11 x 9m berths
20 x 10m berths
6 x 12m berths
9 x 13m berths
4 x 15m berth
2 x 16m berths
11x 17m berths
8 x 20m berths
2 x 22m berths
3 x 25m berths
30m fuel berth
12 x 6m ferry berth
6 aluminium gangways Tallykey power modules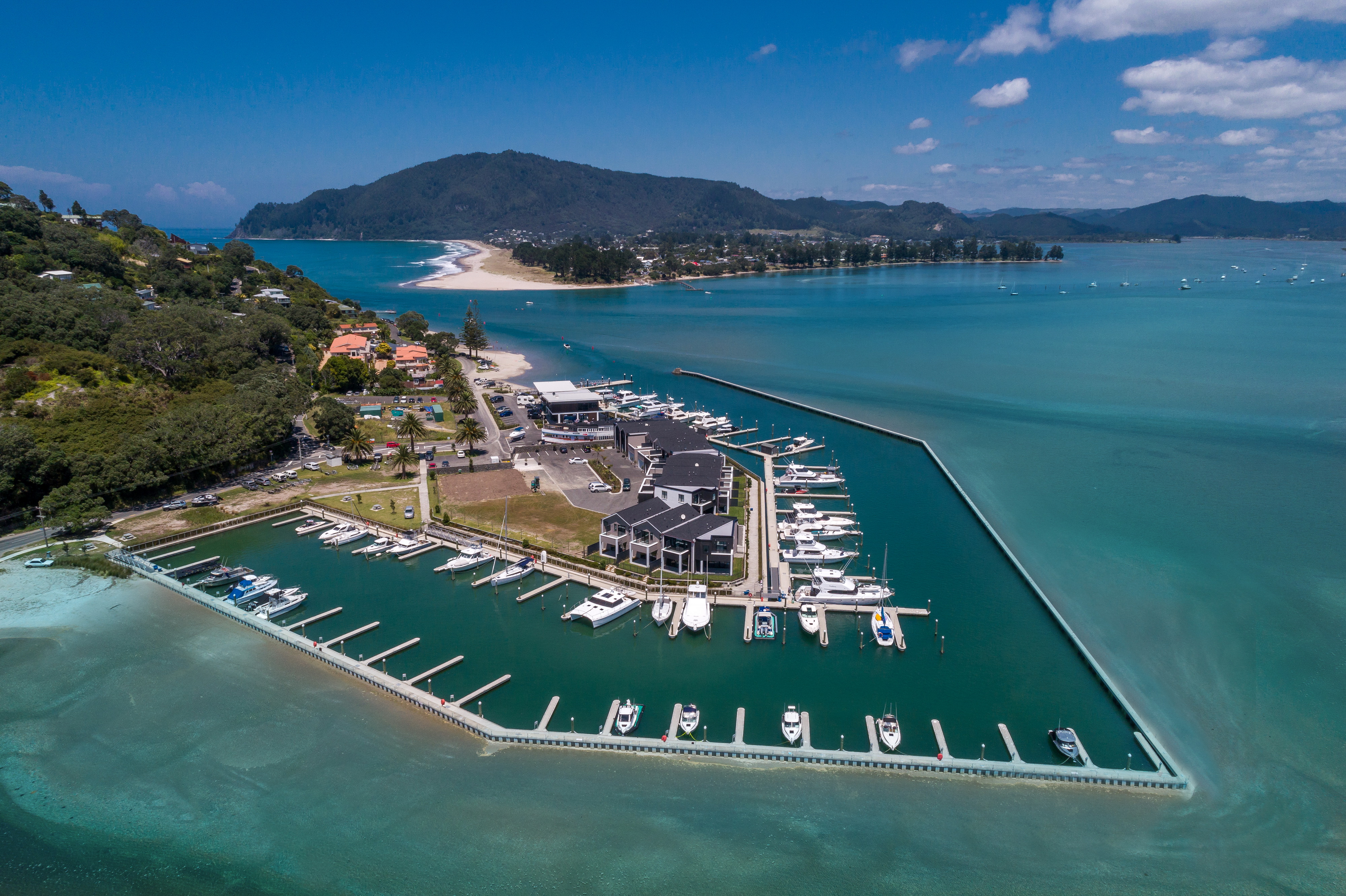 More Information
Our Marina Berth Purchase Offer document can be viewed on the documents page of our website. To obtain a copy of the offer document, which contains the Application Form, please email us to request a copy or download a copy from our forms and documentation page.
The Marina consists of 95 berths of varying lengths, being situated at the base of Paku Hill in close proximity to the Tairua Harbour entrance.
Marina facilities are based in our Commercial building.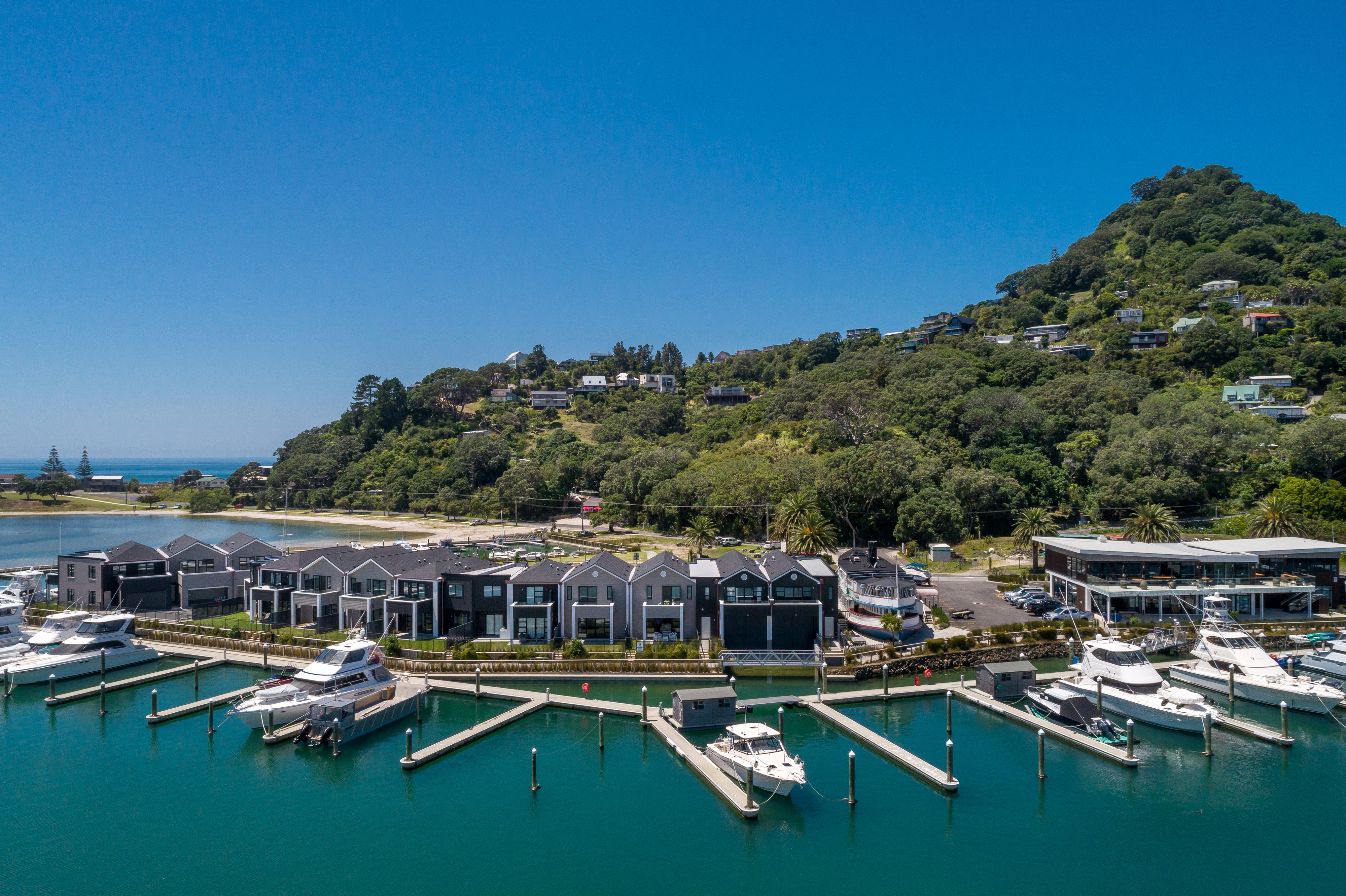 We look forward to welcoming you soon!
Contact Marina Manager on 021 815 377